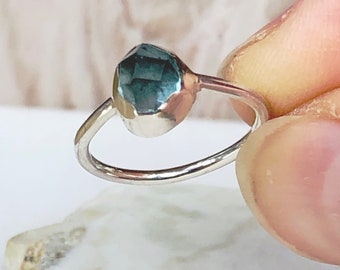 Spleen: https://www.livescience.com/44725-spleen.html
Crystal Chakras:
Element: Fire/Plasma
Sun Beings ~ Sun Light ~ Cosmic Radiation
Fire/Snake Medicine Path
New Chakra's Emerged In 1995, but, in most humans are still not active.
Important Features on Chakra/s becoming activated:
The health of our Physical Body has to be achieved through clean water, air, food by eating directly from active healthy soil.
Rainbow Beings/Rainbow Light return to Earth and we align ourselves with this Medicine/Energy.
This is connected in the 5th postAtlantian Epoch Stiner talked about which is the one we are in till 3572. Where the" Thinking" aspect of the human being. These new chakras become active this comes from a   path of the individualized understand through the critical thinking of FREEDOM and how to use it. Then we will come to a collective understanding and applying this knowledge to the greater good of all.
These new chakras will return us back to the work of the Earth but connected fully to the cosmos/ancestors. Like a giant vortex pivot point on the Earth and outstretched into the cosmic memory, knowledge, understanding through us, and radiating it out onto the Earth.
Healing the soil and eating from it will bring our bodies back into alignment with the energy around us, as the mineral/metal biologicals uptake through eating from the soil and clean water uptakes in our bodies this will increase the power/energy reflectivity/reflection from inside our bodies into the new chakras, from the inside out, not like the established chakras from the outside in.
Our blood becomes the crystalic structures needed to power the new chakras.
"The biodynamic farmer is called to become both student [of Nature] and guide [of Nature spirits], as he learns from and works with nature, gradually achieving within his soul a transformation of knowledge into contemplative devotions."  Excerpt from Hartmut von Jeete's speech, The Growing Need for Biodynamic Agriculture.
Today's virtual separation between the attitude of the person performing a job, and the actual product or work, may be considered by most to be a necessary evolutionary step in a positivistic worldview. In earlier days, the manner of working was an inseparable part of the created product… it is precisely in the area of working with living organisms that sensitivity is required as a first condition: without it, we cannot even realize what domain we are in as we work on a farm or in a garden… The initial step, for one who enters upon the path… as an apprentice in Biodynamic agriculture—is the acquisition and development of certain disciplines to the point where they become second nature. Hartmut Von Jeetze, Eminent Biodynamic Farmer, Biodynamic Magazine, Spring 1977
For more information or for a private in person or online session: Structural Medicine, Energy Medicine, Holistic & Alternative Medicine, Nutrition & Diet, Herbal Medicine, Life Style Coaching and more. Contact Bridgette Lyn Dolgoff  @ consciousnessofeconomics@gmail.com ~ Skype: Bridgneit ~ https://www.facebook.com/bridgette.lyn.dolgoff